Speakeasy Workshops are founded on one principle - the power of language in the stories we tell. We believe language is the cornerstone of civilization.
Our ability to marry thought, feeling and emotions together within our relationships, no matter where we're from, make us stronger communicators and negotiators.
Today, we are in constant conversation within our circles, and what we say matters. With the expansion of technology as a core vehicle for communicating, the skill of listening, understanding others and being clear in our messaging is more and more critical.
When asked to share our story or perspective, we often can fall short and fumble.
We reduce our value to impersonal titles and tired phrases that professional cultures often create over time.

If we live in a country we were not born or its language is not the first language we learned, we are faced with using a language disconnected from who we are.
If we are a part of company cultures that are formal or hierarchal, we may have limited opportunities to contribute to group discussions.
If we have never really had any substantive training on public speaking, we may have created listening habits but rarely share at all or only when one-on-one.
Simply put - we often do not communicate who we are and what matters to us as genuinely as we would like.
Relationship building, negotiating, and communicating are lifetime skills we must continually shape.
The development of self-led leadership within an organization's culture is key for individuals to rise within that organization.
Case studies have shown that the most productive teams are those who create a culture where individuals can freely communicate and share themselves - and where they are actually encouraged to do so.
Our workshops feature self-led discovery exercises combined with learning and development at a group level.
In this setting, teams overcome long-term challenges in collaboration and creativity - this is necessary for talent retention and meaningful performance management.
When coupled in an open group dynamic, not only does the intelligence of the team expand, but the rapport and influence of leadership is now able to facilitate greater outcomes and financial results.
Increase Your Productivity & Your Presence
Learning Outcomes:
Develop a more powerful presence

Command the use of body language with confidence & authority

Learn the language of success – speak genuinely

Remove non-value communication habits and patterns

Open communication channels in your network

Create purpose pillars that are ground in your personal values
Communication as a life skill
We teach our clients the art of communication to leverage in their careers, with their clients, and in their business interactions for greater effectiveness. A commitment to communications is a transferrable skill across all aspects of life and interpersonal relationships.
Your Speakeasy Could Look Like This
Workshops are customizable in size and length depending upon your needs. However, the minimum duration is 3 hours.
Speakeasy: Networking & Interviewing Edition
Interactive workshops, rooted in simulation and gameplay where we guide participants through whole self-learning methods:
Network and interview for your potential - not your current situation!
Ideal for Emerging Talent seeking the next level of career advancement or for professional networks seeking to create more influence between members.
Speakeasy: Young Professionals Edition
An interactive workshop with individual and group exercises created to reveal purpose and define a roadmap to fulfillment for participants. Focus is on authentically building who you are and embracing unique personalities and talents to achieve what you want.
Ideal for anyone looking to create more fulfillment in your career or your team culture. Highly beneficial for staging professional development conversations between team members and leadership.
Speakeasy: Mid-Career Professionals Edition
A workshop created for people who feel trapped, undervalued, or overlooked and are looking to revitalize their ability to build relationships, business or financial results despite the changes in your industry, your business or its culture.
Ideal for anyone looking to connect more genuinely inside your organization. This isn't about applying a series of external rules coldly or dispassionately; it's about integrating yourself as the driving force behind the strategies you employ for your next career move, how you relate in a diverse workforce or with leadership and how you build new skills.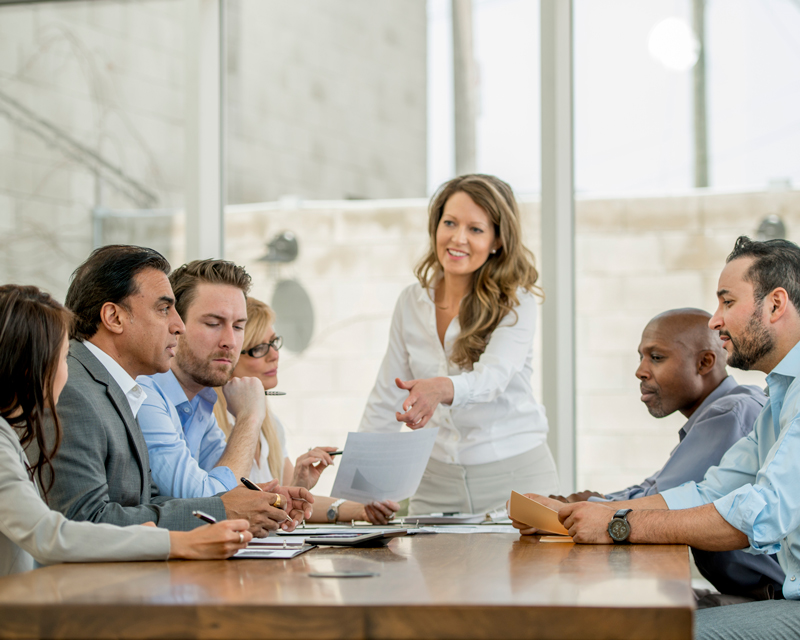 Speakeasy participants leave their doubts behind and take with them the courage to lead their career path or business to the next destination through the power of their voices!
As a professional keynote speaker and workshop facilitator, Carrie is available to travel worldwide to speak for associations, groups and corporate events.
Interested in hosting a workshop?