"Our firm is about opening doors and creating space for the human voice to be heard again in rooms where right now, other sounds make it hard to hear."
At Carrie Moore International, we lift the voice of humanity as a positive force for leaders who make a difference every day. We get extraordinary things done by creating new realities that all businesses, communities, leaders and entrepreneurs can embrace.
Carrie Moore International is a communications and negotiations strategy firm that partners to:
Shift the income standards and possibilities of today's workforce

Expand the reach and outcome of capital-raising strategies

Create an inclusive economic impact for our global clients, partners, and their communities
We work with high performers and their businesses - such as industry professionals in financial services, legal, technology and health care; along with thought leaders, educators, influencers, executives, and entrepreneurs.
In addition to running successful businesses, many of our clients make social impact in the world every day.
Not only do we support the business development goals of our clients, we provide any of these individuals or businesses the opportunity to get involved or pay it forward with people and communities through investment in sponsorships of professional development.
Our Purpose
We aspire to fully embrace the heart and soul of the people - building bridges of possibility that connect capital, resources, and education to end the cycle of wanting in every community.
Our Mission
We are committed to ensuring women and diverse leaders start getting more of the promotions and funding possibilities. By deepening their skills to communicate, negotiate, and build relationships that command mutual respect, influence clients, and opportunities, we will raise their visibility and impact to create tangible results for all.
A Three Prong Approach to Our Work
1. Shifting the Income Standards & Possibilities of Today's Workforce:
A 12-week group course that builds the communication, negotiation, and relationship building skills of women and men around the world and their ability to increase their income standards and business funding potential. This program leverages the development of lifetime skills as our greatest strength.
Participants learn to show up fully as themselves to connect, create and collaborate. Creating environments where people feel safe to speak and be heard, heightens productivity and results.
Master the courage to take decisive action with your clients, leadership or business to create the success you deserve on your terms.
We offer workshops as an introductory experience into our work as a way to to continue an engagement with our firm. They are tailored to the client's needs, interactive, rooted in simulation and gameplay that guide you through whole self-learning methods so you can network, build relationships, and interview for your potential, not your current situation.
Leveraging proven data that the most productive teams are those who create the culture that individuals can freely share and they are encouraged to do so.
We teach our clients how to develop a more powerful presence, command the use of body language with confidence & authority, speak genuinely, and remove non-value communication habits and patterns while opening up channels within their network to create the financial results that are possible.
The First Movement is based on our belief that the key to opening the door for greater impact is to allow fresh perspectives and new voices to be heard.
These individuals create "Firsts" within their organizations, communities, and their industries that positively change the landscape of an organization's potential. We believe business leaders and entrepreneurs are the Futurists to work with community leaders to drive social innovation. We align these current successful leaders to sponsor the next "First" in their respective company, industry or passion.
We track results and provide updates and recognize any company's support and welcome your interest to sponsor the next "First".
2. Expanding the Reach & Outcome of Capital Raising Strategies: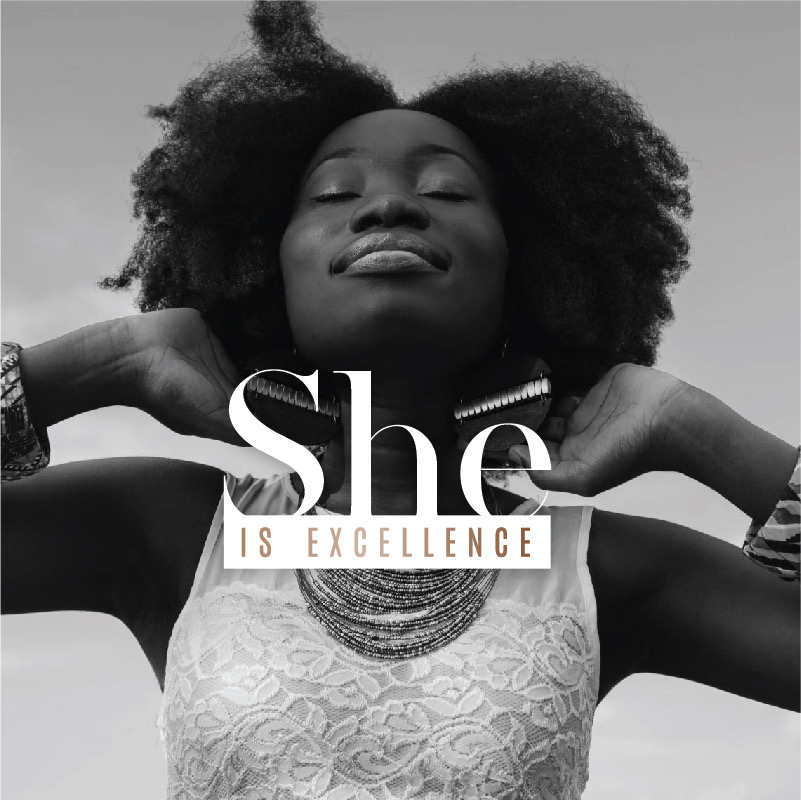 Founded in 2016, the She Is Excellence Initiative is intended to create a network of multigenerational women within a flourishing ecosystem of entrepreneurship programs, tools and resources aligned with sponsors that will work with you to remove the barriers to entry or "survivability" we often see in traditional experiences for entrepreneurial initiatives.
We are focused on creating micro-finance opportunities to open doors for new diverse female entrepreneurs to come forward to make their business dreams a reality.
We also connect these women to sponsors who will provide strategic advice and coaching on their specific business and industry coming from a place of direct professional expertise. We refer to these generous sponsors as Firsts.
3. Creating an Inclusive Economic Impact:
We believe businesses have a responsibility to the communities in which they operate and create revenue. We are about YOU making a profit in your new or expanding business.
Through crowdsourcing of skills, experience and resources, we bridge relationship capital to create inclusive economic impact for our clients and partners to reach financial results not previously possible through currency, trade and supply chain strategies managed by established large-scale businesses.
We open the door for business leaders and entrepreneurs to begin to pay forward financial returns by sponsoring the creation of new exchanges that deepen the economic sustainability of the global communities and people they trust to place their business.